Logistics for all needs
GMC's bases in Mekjarvik, Gismarvik and Jåttåvågen provide for ships, special vessels and rigs. GMC also offers base services directly to the vessel on location.
LEADING IN THE NORTH SEA
Optimal facilities and close proximity to the airport as well as ground transport make the Mekjarvik base an ideal point of base services to vessels and rigs in the North Sea basin. A number of offshore shipowners have picked Mekjarvik as their regular base.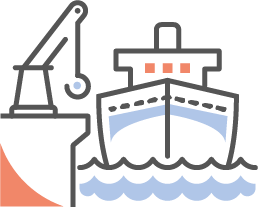 DOCK FACILITIES
The base in Mekjarvik has 500 meters of deep water quay, excellent mooring facilities, extra loading and storage capacity on the pier, available crane and truck services, as well as connection to electricity, fresh water and drains.
The Mekjarvik base has a welding workshop and 24/7 access to personnel in steel/welding, mechanical, electrical and automation services.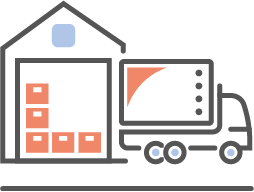 SOME OF OUR SERVICES
GMC performs checks upon the vessel´s arrival and offers a number of base services:
Installations and modifications
Repairs
Crew exchange
Ship agency services
Storage
Customs clearance
Purchasing and procurement
Equipment calibration and re-certification
Wire spooling