PRODUCTS, CREW, AND MANAGEMENT
Marine Operations at GMC supplies equipment and crew for multidisciplinary operations offshore and onshore. We cover the tasks from installation of mooring and solid ballast to wire-spooling and engineering custom solutions.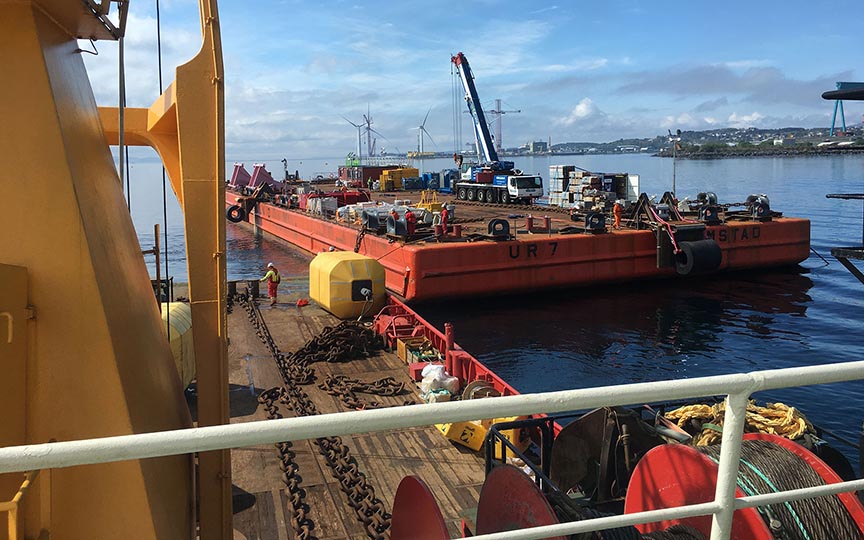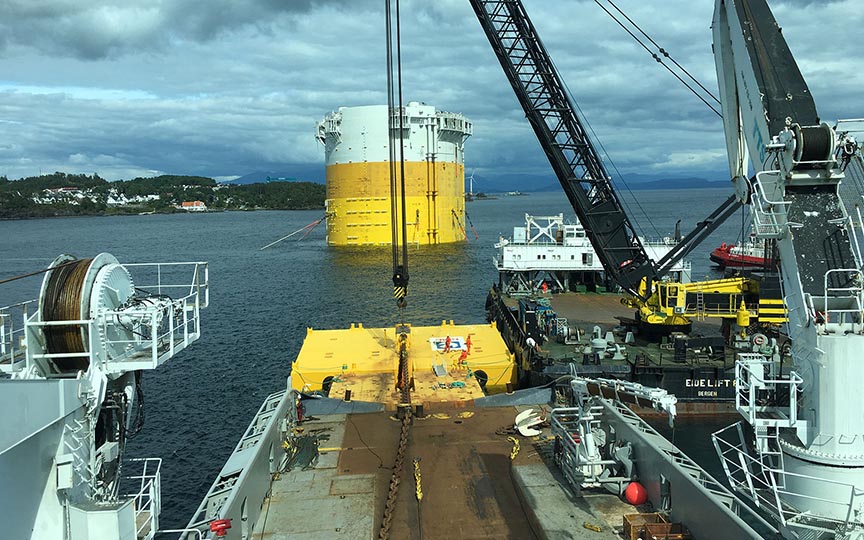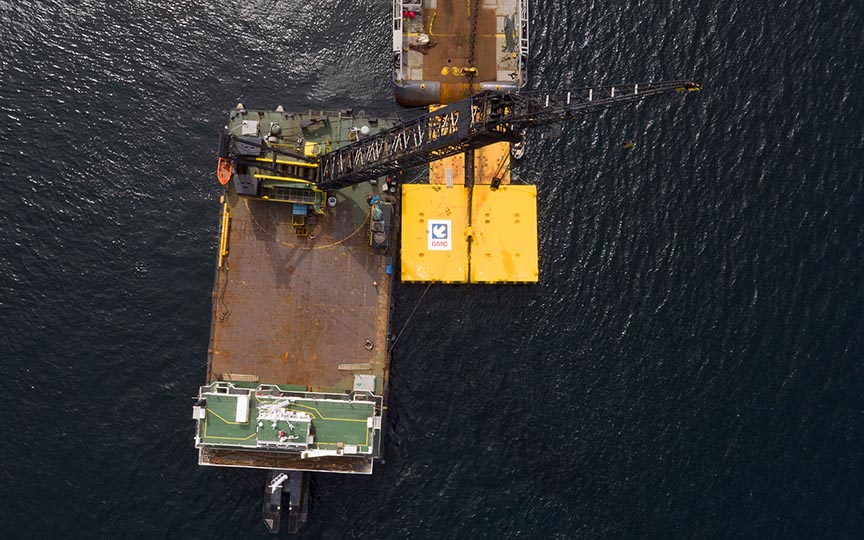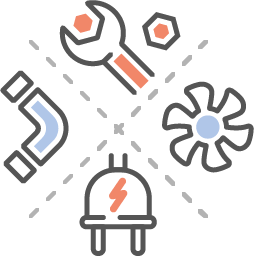 multidisciplinary OPERATIONS
GMC holds extensive experience in marine operations, in project management, equipment supply and as a professional consultant. We have a multidisciplinary approach to our projects. Our clients use the Marine Operations department as a partner in projects of all sizes.
Through the GMC Marine Partner Products department​, we boast one of Europe's best stocks of heavy duty equipment for marine operations:
120 mm mooring chain with optional equipment
Barges for tensioning of mooring chain
Anchor floats / anchor barge
40, 60 and 65 tonne anchors (Vryhof)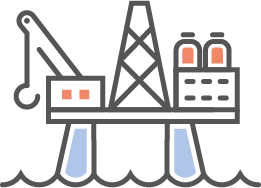 AASTA HANSTEEN SPAR AND HYWIND
Among our reference jobs, Marine Partner was responsible for removing sea fastening on Equinor's Aasta Hansteen jacket, which was transported from Korea to Høylandsbygd on board the vessel Dockwise Vanguard.
GMC handled the Aasta Hansteen Spar inshore mooring in Digernessundet south of Stord, consisting of the following elements:
Pre-installation
Hook-up and tensioning
Retrieval
As a part of Equinor's Hywind pilot project, GMC provided the mooring of three North Sea barges that were used as a deepwater dock for the five wind turbines during installation. The wind turbines reach 70 meters below the surface, and the project was successful. Both projects were delivered in tight cooperation with contractors and Equinor.
See videos about these projects
INSTALLATION, LIFTING OPERATIONS AND ENGINEERING
GMC Maritime provides a wide range of facilities and equipment for marine lifting operations, including vessels of all classes. We provide mobilization and support services to the heaviest lifting vessels and maintain systems for collaboration and project management of complex operations with several participants. GMC is the proud Norwegian home port to the world´s biggest lifting vessel, Saipem7000.
The broad maritime professional environment in GMC has granted the Marine Operations department particular opportunities to customize equipment, anchorage, sea fastening and other key factors for marine operations. Spanning a number of years, we have built up expertise in the design, engineering and fabrication of customized solutions to the benefit of our customers.



Contacts Marine Operations