A LEADING SUPPLIER OF INTEGRATED HEAT, VENTILATION AND COOLING SOLUTIONS
GMC HVAC manufactures, installs and services heat, ventilation and air conditioning for the largest contractors on the Norwegian Continental Shelf.
A full-service supplier
GMC HVAC is a full-service supplier of customized solutions and components for new and existing vessels, rigs, modules and other offshore installations. The company offers and delivers complete EPCI projects and keeps its own production of acid-resistant ducts, dampers, air inlets, fans, air conditioning and cooling units with short delivery time from our production facilities in Dusavik.
Long experience, skilled workers and engineering expertise in combination with high quality products have spurred the largest contractors on the Norwegian Continental Shelf to request GMC HVAC for major assignments. GMC HVAC is a framework supplier of service and maintenance to Equinor on the shelf. On land, we work with the largest contractors.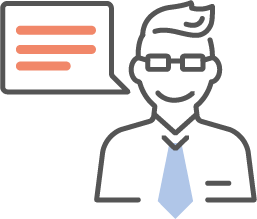 Our references
"I know GMC HVAC very well and have maintained a good dialogue with them since the early 90's. They always provide good people with experience."
Øyvind Levik, Aker Solutions.
"GMC owns the experience, and they have been able to join our construction organization in a very demanding multidisciplinary project. It is our clear impression that GMC HVAC is among the best."
Jan Evald Kleppe, Kvaerner Stord.
Simduct and Simvent
GMC HVAC actively develops our own products, we sell large volumes of our own SIMDUCT in different product classes, and we have developed the SIMVENT system for safe air-conditioned environment in drilling booths.
Cooling technology is a new venture where GMC HVAC offers a technical environment offering complete cooling solutions, like for instance enclosed cooling solutions.