GMC – part of Stavanger history since 1973
GMC was built brick by brick through hard work in the North Sea, in dry docks and along the quays of Stavanger. With Byfjordparken, GMC has also entered into property development.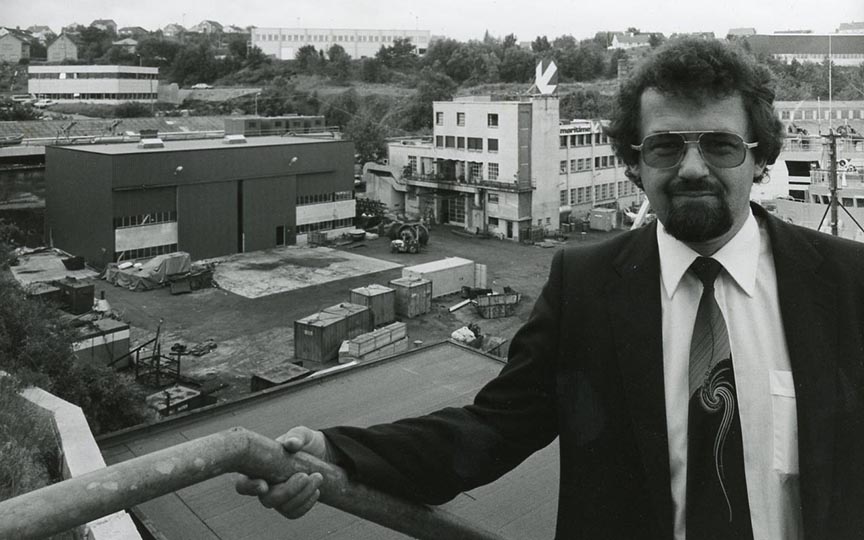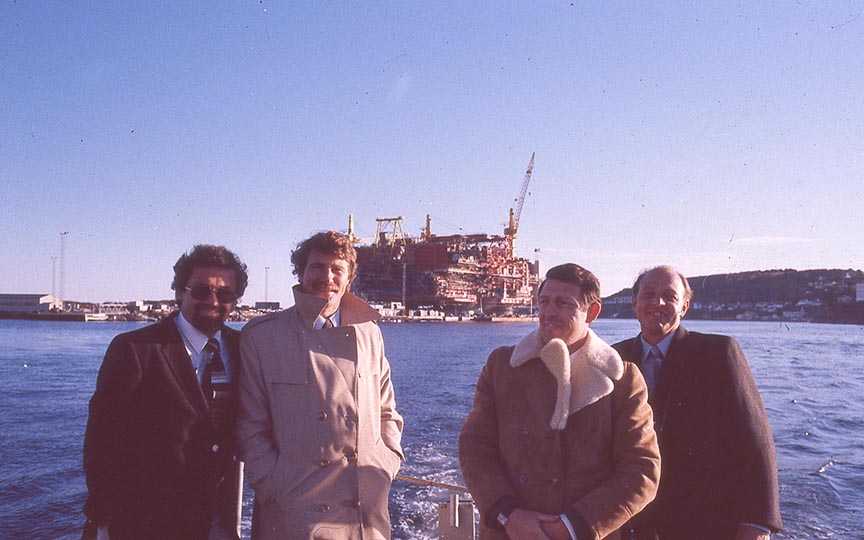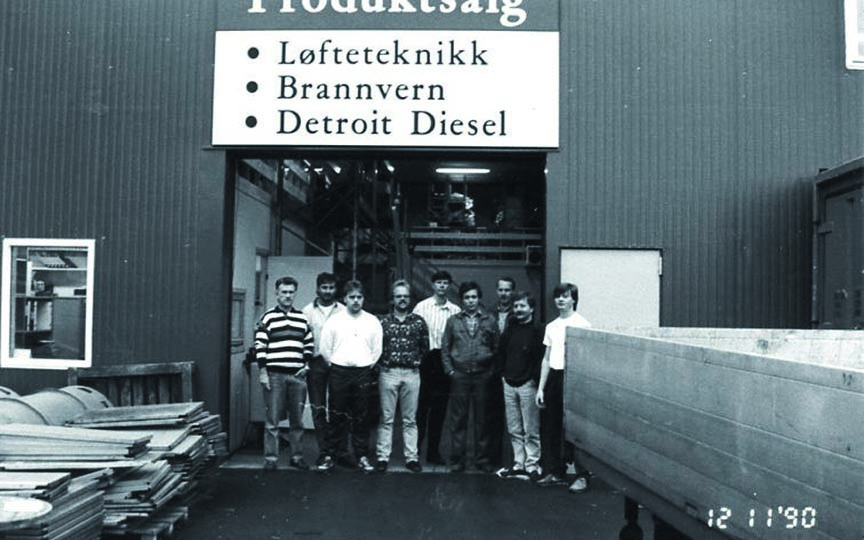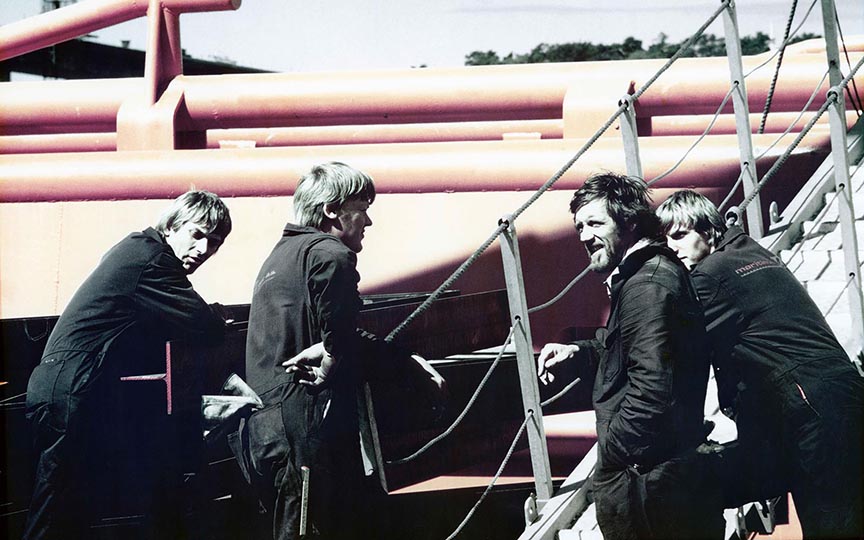 FOUNDED IN YEAR OF CRISIS
In 1973, pioneer Gunnar Magne Christensen sr. opened his first mechanical workshop in Stavanger. By his side were Gunnar Magne´s brother Tor Jan and his comrades Lars Einar Østerbø and Roald Rygh. The GMC workshop worked around the clock to satisfy the high demand for ship equipment and repairs, developing its multidisciplinary approach.
Shortly after its start, the international shipping crisis arrived to wipe out most of the market for GMC. Ships were laid up, and workers were laid off everywhere.
"We had to turn quickly towards the emerging offshore industry, which needed solutions," Mr. Christensen sr. says.
GMC´s period of growth in the North Sea startet when Phillips Petroleum requested him to prefabricate and mount a skimmer in the Ekofisk tank, a job that was carried out in Stavanger. The customer was so satisfied with the result that GMC was asked to quote for a new job, to procure and carry 80,000 cubic meters of gravel and rock out to the Ekofisk tank to serve as ballast. In addition, GMC was to place 60,000 cubic meters at the bottom as "anti shure" to prevent the tank from undermining.
"No one had ever done a similar job at sea, yet we met our client´s expectation to limit investments and invent new solutions," says Christensen. In keeping with "The GMC spirit," the company procured two mining pumps from Australia, installed excavators on-board chartered bulk vessels, and brought rock from the large stone quarries in Dirdal. The successful outcome worked as a door-opener to more challenges in the North Sea.
Stavanger Nord
Thanks to the offshore activities, GMC expanded considerably throughout the 1970s and 1980s. The real estate company GMC Eiendom was founded as early as 1973, and four years later the company bought a plot of land in Kalhammaren north of Stavanger city center. The address in Stavanger Nord district has been the home base of the GMC Group for many years since then.
Today, harbor facilities, warehouses and workshops have been moved from Stavanger Nord to larger and more suitable facilities in the region at Buøy, Jåttåvågen, Mekjarvik and Gismarvik. At the same time, Stavanger Nord has become the center of a newly established district with residential complexes, public services, offices and higher education institutions: Byfjordparken.
In 2019, the first commercial buildings in Byfjordparken opened their doors to the public, and in August the same year, the BI Norwegian Business School students happily entered the new premises.
Professional focus
GMC started out with the core specialties of steel, ship engines and ship electronics. In 1975, GMC conducted its first major EPCI contract on the production platform CDP1, which was built in Åndalsnes, for the Frigg field. After the Amoco Cadiz accident off Brest in 1978, GMC got its first job mobilising oil spill response equipment. After that, development was rapid. North Sea turnover increased, as did operations on mobile rigs and ships.
Heavy lift, engineering, underwater technology, pumps and turbines, ventilation, modification, electrical work and instrumentation are just some of the markets that GMC gained experience in during the '80s and '90s. In addition, HVAC and shipping services came in as important new professional fields.
The owners themselves worked in the business from the very beginning. They invested what they owned and went on for their customers, often until late hours. They kept on working in GMC throughout the years, some of them beyond retirement age. The "GMC spirit" led to all missions being solved – usually with a tight deadline.
– All establishments have been started and run by customer needs, and we still have many customer relationships that have existed since the 1970s, says Gunnar Magne Christensen jr.