New Leader at GMC Power & Automation: Ready to Build a Winning Team
– We are recruiting for multiple new and exciting positions. Our goal is to strengthen the companys position within the market, says Kenneth Eichner, the new CEO of GMC Power & Automation AS.
– You can´t hear where I´m from? 
– Yes, but its not Bergen, is it?
– I´m from Askøy, says Eichner.
Originally from Askøy, an island outside Bergen, and with over 20 years of experience in the electrical industry. Eichner has worked in companies such as Aker Solutions, Agile Rig & Modules, and Elektroskandia. Now he is ready to take a company with great potential to the next level.
About the Company

GMC Power & Automation provides services within the maritime and offshore industry. The company is a part of the GMC Group, with its headquarters and electrical workshop in Stavanger. Read more about the company here.
People first
– We are currently engaged in numerous exciting initiatives, anticipating a vibrant and promising future ahead. That's why we need more skilled colleagues who can join us in further developing the company and contributing to its growth. My focus is on building strong teams. I emphasize getting the other team members to perform at their best in their areas, and especially fostering collaboration within the rest of the team. At the same time, we mustn't forget to have fun at work, I want out employees to thrive here, says Eichner.
We mustn´t forget to have fun at work, I want our employees to thrive here.
Great variation
Erik Pedersen has been working at GMC for six years; last year, he became a foreman, and now he ensures the quality of the work.
– The projects here are diverse. The ships, rigs, and offshore units we board often have different systems that we need to familiarize ourselves with. And suddenly, you find yourself at sea; once, the team ended up inside Lysefjorden, Pedersen shares.
– We have very varied tasks. Days can involve everything from renovations to new constructions and urgent troubleshooting when a vessel has a generator issue. We are moving forward with this breadth and preparing ourselves to welcome even more customers, says Eichner. 
Why apply for a job at GMC?
– First and foremost, the company is undergoing an exciting development. And another very important reason – and a big reason for why I´m here – is that we are part of a family-owned group. In GMC you're not one of many and just a number in line, but you work in a company with a great deal of openness. If you have something to say, feel free to speak up – my door is always open," says Eichner.
Build your career
Variation in projects provides you with broad experience. And with work experience at GMC, your electrical qualification will be significantly challenged. According to Eichner, there are numerous opportunities with work experience in the company.
After a few years of experience at GMC, you become a highly sought-after and knowledgeable electrician. Fortunately, most people stay with us for many, many years," Eichner smiles.
– Some try their luck elsewhere, but it has been shown that they return to us, and we're happy about that. In addition, some want to pursue further education for a couple of years at a technical college or aim for a master's degree. We support skills development and targeted work efforts here. When some individuals seek more challenges and depth, as a company, we get the opportunity to expand with more skilled project managers in the long run.
Want to know more?
Do you want to learn more about your opportunities at GMC Power & Automation?
Send an email to Kenneth Eichner: on.cmg@ieek.
Published 30. august 2023
More news: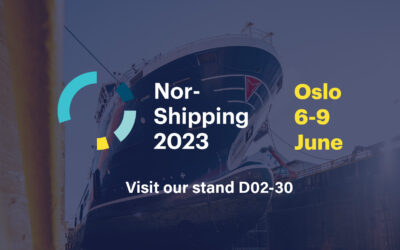 02.06.2023
A global gathering for maritime industry players. From June 6th to 9th, you can visit our booth in Oslo.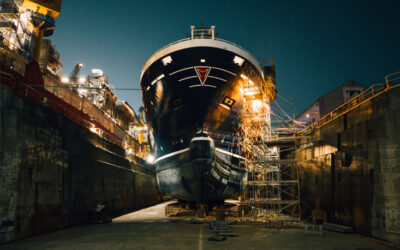 31.05.2023
Since 1973, GMC has minimized downtime for ships, rigs, and installations. The beginning was a shipyard at Verksgata 42 in Stavanger.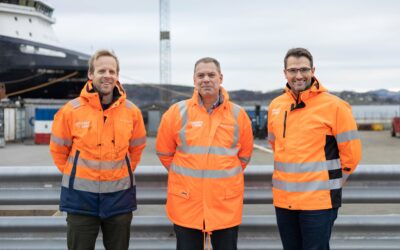 17.01.2023
Gismarvik Base will be an important place for the green shift in industry. We are now strengthening our presence there.