Attractive docking in Stavanger:
– A perfect location for docking
It´s a new day at GMC Yard on Buøy in Stavanger. At half past nine several people are gathered by the coffee machine, a stand-up morning meeting has started.
– I have to be at two different places at the same time today, so I want to ask you, Tom, if you can attend one of the meetings later? Asks Project Manager, Eirik Fjone.
Different matters are clarified and time-critical plans carried out. The last details of the day are coordinated. But the meeting is a quick gathering, and suddenly it is over and everyone continues their day.
Tom Eiane started the day at seven o´clock. Twenty-two years ago he started as an engine mechanic at GMC. Over the years, he gained experience and competence having different roles in the company. Today Tom Eiane has been Bid Manager for five years – keeping the numbers in order.
– I work on designing price offers for the two docks we operate, says Eiane.
Eiane knows the customers and partners of the company well. The price offers are comprehensive lists of estimated prices, and a lot of consideration goes into working out the numbers. Eiane then presents the offer to the customer, and then there is a dialogue to negotiate a final agreement.
A perfect location
The docks that GMC Yard operates are conveniently located on the West coast of Norway.
–  Our location here in Stavanger is very favorable geographically. We´re close to large parts of the offshore fleet that sail in and out of the Norwegian and English sectors, in addition to other ship traffic in the North Sea. It´s a perfect location for docking! Says Eiane, adding:
– In addition, we have access to services from world-class subcontractors in the Stavanger region. GMC Yard is close to both airport and ports, which means quick access to spare parts and equipment – but also service personnel with the right expertise. It´s crucial for our customers that we ensure an efficient and seamless stay.
Tekst og foto: Marianne Helgesen
More news:
More News: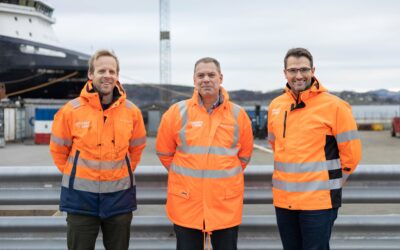 17.01.2023
Gismarvik Base will be an important place for the green shift in industry. We are now strengthening our presence there.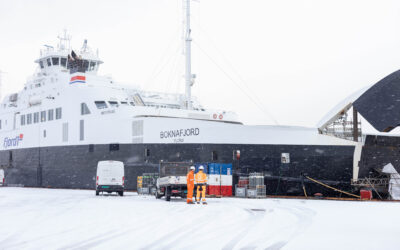 11.12.2022
Last week, MF Boknafjord collided in the quay in Mortavika. The ferry is now in the workshop at GMC in Mekjarvik - and will be ready for Christmas.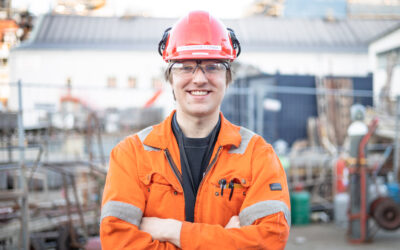 01.12.2022
Erik Pedersen is foreman in GMC Power & Automation, and works with electrical solutions for ships, rigs and offshore installations.